Sydney woman sent note warning that ​dog will be poisoned for barking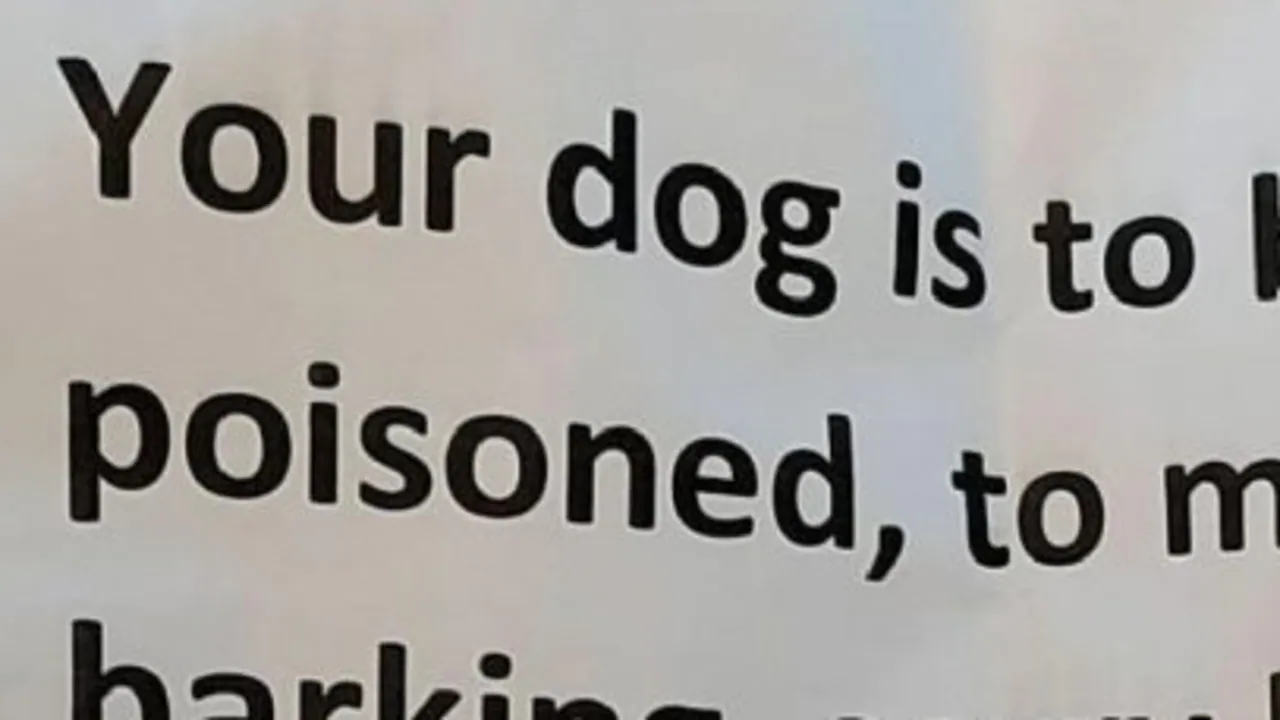 A Sydney woman has been left shocked after a bone was thrown over her fence along with a note inside a sealed envelope that warned her dog would be "poisoned" for barking too much.
The note was found by Cheri Blair in the yard of her Lane Cove home on Sydney's north shore about 6am Monday after she let the family's new puppy Jolene outside.
The seven-month-old normally returns quickly but did not come back inside. When Cheri went to check on the Portuguese Podenco she could not believe her eyes.
The typed message, inside a sealed envelope, read: "Your dog is to be poisoned, to (sic) much barking, sorry but no choice, your falt (sic)."
The dog had been chewing on a large bone and was rushed to a vet in nearby Artarmon where they…