Central Queensland woman claims daughter bit into strawberry containing needle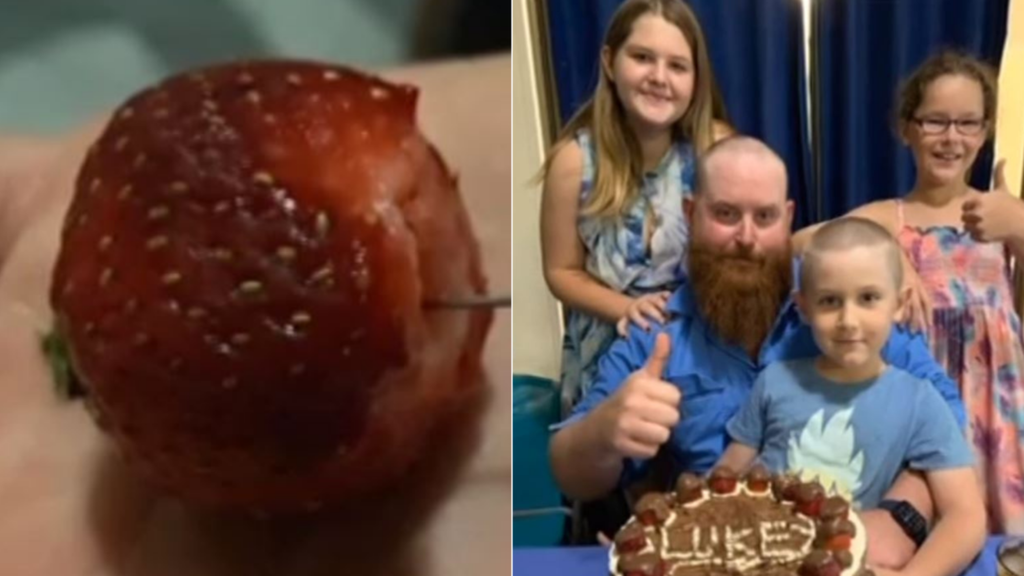 A Queensland girl has narrowly avoided harm from a needle which her mother claims was embedded in a strawberry bought from Woolworths.
Bec Callow from Blackwater in central Queensland says her 10-year-old daughter made the discovery when she bit into the fruit during a late-night snack on Monday.
Callow said her daughter alerted her to the needle after she had "already eaten half of it".
"I started to panic and asked if she was okay," she told 7NEWS.
A photo provided to 7NEWS shows the…